Just like how California's two NWSL clubs are foes on the pitch but allies in many business matters, United Kingdom gambling companies Entain and Flutter have come together to mutual benefit in California. Their US brands, BetMGM Casino and FanDuel are among the biggest players in the online gambling industry.
The two corporations have made a nine-figure commitment to getting out the vote to legalize online sports betting in California, one of the country's most populous states, this fall.
While that in and of itself might not be a game-changer, it's hard to see how the ballot measure could succeed without the funding. It could inspire others to rally around the cause as well.
California sports betting vote attracts $100 million pledge
Despite making their headquarters in the UK, both Entain and Flutter are already heavily invested in online gambling in the United States. Entain is a co-owner of BetMGM. BetMGM offers online betting on horse races, casino games, poker, and sports betting in many US jurisdictions.
Flutter is the parent company of FanDuel. While FanDuel does not have a branded online poker platform, it offers something that BetMGM doesn't. That's the online daily fantasy sports product that fueled its initial rise.
FanDuel has the other segments covered: online horse race betting, FanDuel Casino, and online sports betting. Thus, the legalization of online sports betting is attractive to both Entain and Flutter.
Whether that happens is all up to the state's voters in November, though. That's why you could look at the $100 million pledge from the companies as an investment.
What impact could that $100 million have on California?
If Californians haven't already worn weary of political advertising closing in on them, then it shouldn't take much longer. The primary use of this funding will be to convince Californians to vote "yes" on the California Solutions to Homelessness and Mental Health Act.
That measure officially qualified for November's ballot last week. If voters approve, it would not only legalize online betting on sporting events in California but also provide some of the regulatory frameworks.
For example, sportsbook operators like BetMGM and FanDuel would have to partner with tribal casinos in the state to gain licensure. They would hand 10% of their gross revenue over to the state. The vast majority of that money, 85% of it to be exact, would support mental health programs and provide housing.
Why the need to drive the message home so fiercely? Because there is already staunch opposition to the referendum with designs of its own.
Plentiful negative messaging around ballot
California's coalition of businesses and organizations appears to be sparing no expense to see the Homelessness Act defeated in November. Over 60 tribal groups, most of which operate casinos in California, are leading that coalition.
Why would tribal casinos advocate against a proposal that would cut them into online sports betting? It's all about control and playing the long game.
Several California tribal casino operators are planning their own online sports betting initiative for the ballot in 2024. The language of their proposal would put them firmly in charge of that gambling expansion.
While this year's proposal would include them, it would effectively make the state the regulator. Among the key differences in those circumstances is that in a tribal-controlled system, BetMGM and FanDuel would have to pay whatever price the casinos demand to get into the market.
In the state-controlled proposal, BetMGM and FanDuel could play tribal casinos off each other instead of having to negotiate with an effective monolith. The idea of California tribal casinos acting as a monolith is already damaged, though.
Two tribal groups join 2022 sports betting push
According to Matt Kredell of PlayCA, the Big Valley Band of Pomo Indians and Middletown Rancheria of Pomo Indians have broken ranks. They have endorsed the California Solutions to Homelessness Act.
The reason might be that the Act tags 15% of the state's revenue to support non-gaming tribes. For further context, these two groups operate casinos in less-urban parts of California.
Members of the two groups of Pomo Indians took part in recent television commercials to support the Act.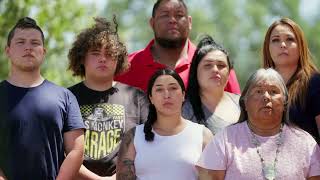 While support from these tribal groups might have been unexpected, it's certainly welcome for interested parties like Entain and Flutter. It also prompts consideration of other potential allies not yet in the fold.
Could Entain, Flutter rally the troops?
FanDuel has or has had partnerships with California sports properties like the Los Angeles Chargers and Lakers. BetMGM co-owner MGM is also a partner of the NBA, while BetMGM itself is a sponsor of the NFL.
If they can enlist those partners to support their messaging, it could prove a powerful counter to the opposition of the state's teachers' union. Other gambling companies like Caesars and DraftKings could become more active in California as well.
The struggle over whether California online sports betting will be legalized this year is an arms race. In this case, the weapons are dollars. Entain and Flutter have sent their best to California.